The term 'Soft Skills' or 'soft skills training' means different things to different people. But however it is defined, much of the management and personal skills training that we specialize in, would be considered by many people to fall into this category; so soft skills training is essential.
Soft skills training should complement the 'hard skills' which are the occupational requirements of a job. Since the skills are personal and individual, developing them involves experiential learning led by experienced trainers and ample opportunity to practice and put the skills into use.
Our unique portfolio of high quality, high impact soft skills training courses builds you a plan B where you can use it when plan A fail.
We have a very clear vision for Knowledgelab:
To be widely recognized by clients of training as the benchmark provider of Internet Knowledge – SMEs Online Presence –  SMEs Digital Marketing – Video Marketing – Website Design and Development
We believe that there are several characteristics of consistently outstanding training companies and we have focused our attention on these areas:
The Courses
The Trainers
The Service
The Materials
The Post-course Support
Whether you are attending a course yourself or you are sourcing and arranging training for other people, you will want to ensure that you always get:
Value for money – high quality training costs individuals and organisations hard-earned money and it is important that the money is well spent.
Value for time – it is vital that time spent on training courses is time well spent and that people learn real skills that make a difference to performance and motivation.
We focus on thinking as a source of competitive advantage and our unique range of courses and workshops has shown time and again that it successfully addresses challenges that are real – and in so doing make a real difference to people – making them more effective and more efficient at work AND providing them with life skills that they can use and benefit from in many different ways:
The Courses – we have sourced the best courses from around the world and have also developed our own courses so that our clients can enjoy a range of different, effective and motivating training courses, in a variety of delivery formats, that they will not be able to find elsewhere.
The Trainers – 'specialist' and 'expert' are over-used terms. However by focusing on specific skills our trainers have unquestioned expertise in their chosen fields. Many are published authors in their own right and all are passionate about the subjects they train in and are dedicated to constantly improving the quality of the training they provide.
The Service – a personal service is provided by thoughtful, thorough and professional people. We strive to ensure that the experience of working with Illumine is a pleasure – before, during and after the training.
The Materials – everyone learns in different ways and providing appropriate and comprehensive supporting materials is a crucial element. Materials are constantly developed to ensure that they meet the changing needs of our clients.
The Post-Course Support – our rigorous course follow-up and support mechanisms are in place to ensure that you are happy with what has been delivered.
To discover just how Illumine Training can benefit you or your organisation, please call (+65) 8199 7922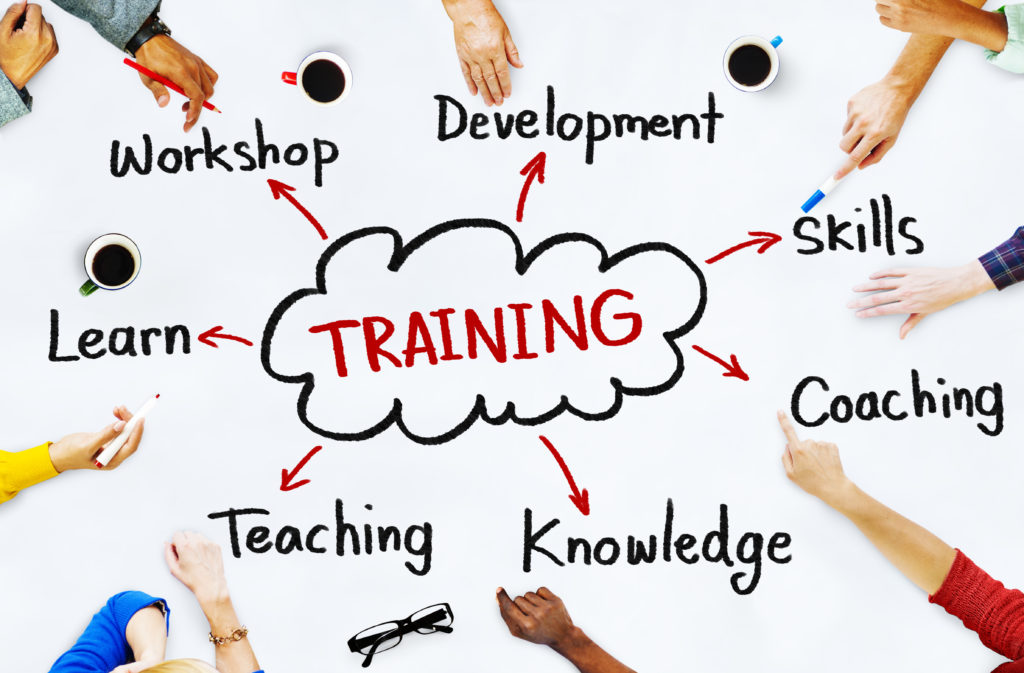 Research demonstrates that smaller businesses, by and large, are not maximizing the benefit of their Internet presence.
This may be surprising to hear, and even disappointing to some, but it should be pointed out that those taking advantage of it, are really experiencing significant gains.
So why are so many still missing the boat?
Small businesses can often be charged with the harsh reality of just keeping the lights on. Computer and communications technology is complex and even somewhat obscure to the general public – not everybody wants to spend their weekend figuring out how to optimize a deployment, and others, well, they're just not necessarily built for it.
But the research, conducted by San Mateo, CA-based Merrill Research, demonstrates that smaller businesses can leverage their position with minimal.
A recent study — called Benefits And Barriers Of Bringing A Small Business Online: Perspectives From Global Small Businesses — helped to shed some light. The study was conducted earlier this year (late May though early June) and measured the responses of 1,050 businesses with 1 to 49 employees. The demographics were as follows: 150 each from China, France, Germany, India, Turkey, the United States and the United Kingdom.
All of the respondents were from the commercial sector (i.e., not educational, governmental, military, or non-profit) and they had to have an online presence of some sort (either a website, social media account, e-commerce site, local review site, or blog).
What was ultimately discovered was of considerable interest. It turned out to be pretty interesting. While most understood the importance of an appealing website, many simply opted for social media instead.  The sad thing is many SMEs using the website as a static online brochure without any interaction, engagement with their prospects, leaving cash on the table.
Check out our Course Training here